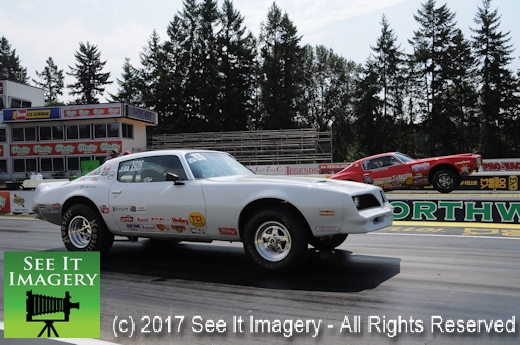 12 Aug 2017 Kent, WA – The road to the E.T. Finals and track champions got a bit clearer at the end of race number 12 of the Swift Tools ET Series at Pacific Raceways. Add to this it was also a "Super Saturday" and the last of the season and everything turbo in the Buick world with a "Turbo Thunder" event.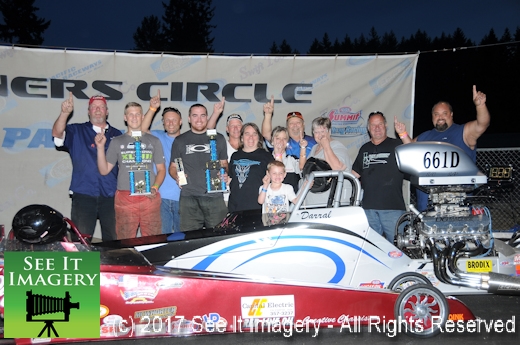 Super Saturday with this many classes to run takes the planning and execution by track manager Ed Garfield and his drag crew. This came to focus in the combination of smart driving by Lane Cavar after pitching a rod when he pulled to the wall, kept the oil trail short and aiding in the very fast clean up by the drag crew to back to racing and finishing before curfew.
Tons of great pictures for this event – click here to view them. As always thank you for your support and purchases!!
WINNERS
Super Pro – Greg Linne
Pro – Nick Douglas
Sportsman – Kenny O'Keefe
Motorcycle – Chris Benda
High School – Lane Cavar
Jr. Lightning – Josh Schmanke
Jr. Thunder – Ryan Warnke
Jr. Street – James Ryland
Stock – Scott Burton
Super Comp – Darral Petitt
Super Gas – Bernie Plourd
Super Street – Dustin Martin
Top Comp – Tory Lea
Turbo Thunder – Robert Hainline
Turbo Open – Gurts Singh