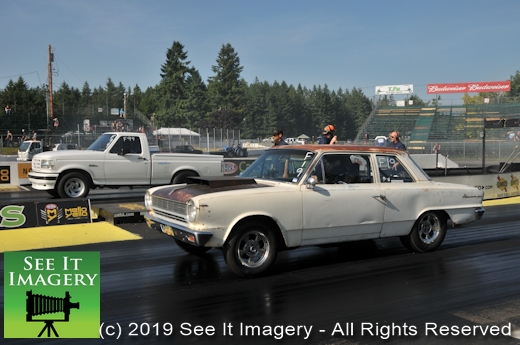 31 May 2019 Kent, WA – The types of cars that run in the Car Club Series is the basic "Big 3". Every now and then one comes along that is not in the 3, this night an American Motors Rambler was running out of the Ford lanes but he is powered by a Chevy motor.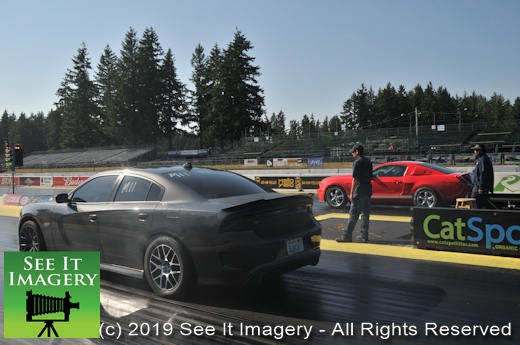 Not quite sure how the Ford lane was chosen but the car made it to the semi finals only to fall to the event winner Larry DeCamp who padded his lead in the Car Club Series at Pacific Raceways.
Good luck to those chasing Larry to the end of the season as I have signed off from the Car Club Series and will not see the end.
Images are now available – click here to go to the photo album.