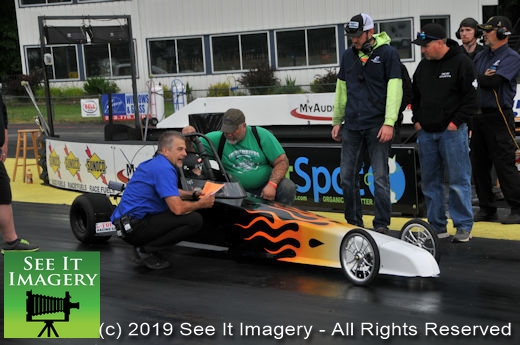 17 May 2019 Kent, WA – A whole pile of Jr's showed up for their second race of the early season, along with Car Club filling up space for their first race of the season at Pacific Raceways. Adding to those groups was a slew of test and tune folks out to test their rides at the track.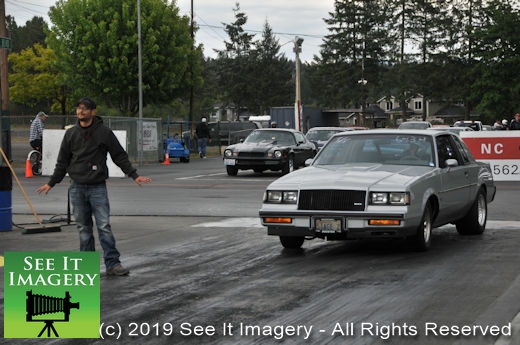 All was well thru time hits and a number of rounds in both classes. With the semifinal rounds for the Jr's just run and while waiting for the Jr's to clear the rain drops started. The shutdown end of the track got the first of it, the rain then progressed towards the starting line.
Racing done, we were on hold as curfew is still in the distance and the radar says it won't last long but no time was given by the weather folks.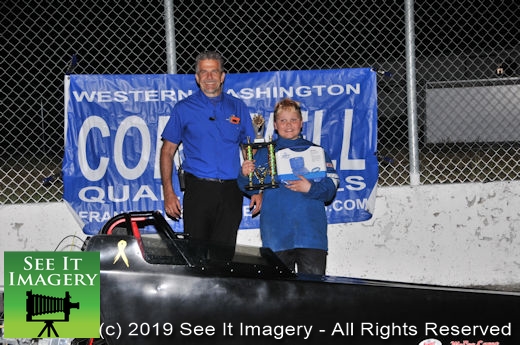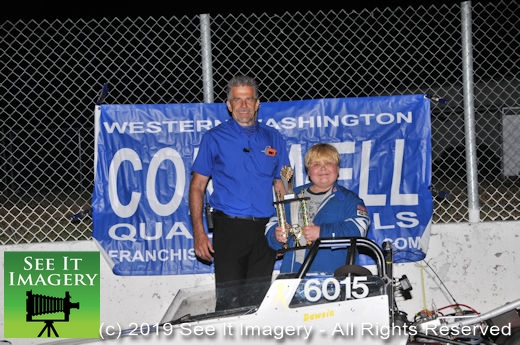 The rain stopped but Car Club and the TnT will not run as the shut down area will not dry before curfew, but the strip can be dried to finish the Jr. classes that turned out to be a Ridge brother's night as Dawsin got the Storm trophy and brother Dustin claimed the Jr. Thunder trophy. Tonight the number one qualifier Jordan "JoJo" Dooley picked up the hardware and points in Jr. Lightning.
Images from the event are now available – click here to go to the photo album.