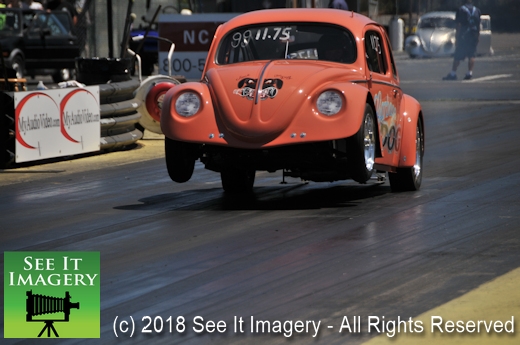 15 July 2018 Kent, WA – As an auto that came out of world war two in a time of turmoil the ways that owners of the VW brand can modify, alter and personalize is as wide as the number of them around. The swap meet, and the drag race portion of the 4th Annual VW Nationals are cool, but the car show is where it is at.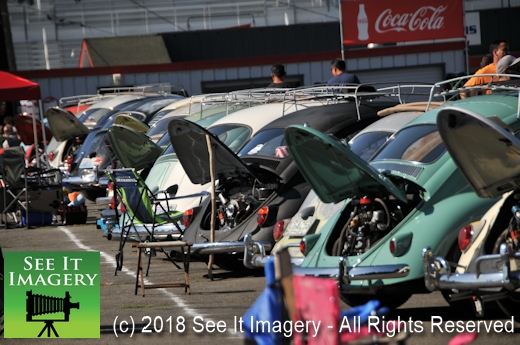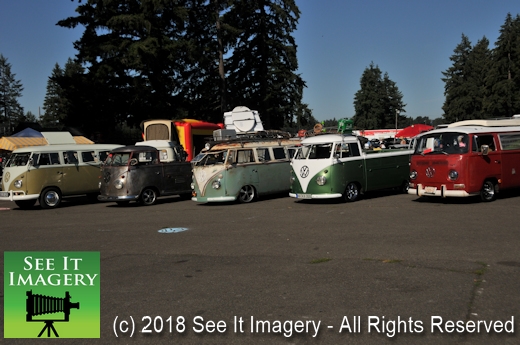 Hundreds of all makes and models are on display and what each has done to his or her personal tastes, from the military uses in the war to the latest out of the factory can be seen.
As far as the drags and how you take that VW power that in reality traces its roots directly to Porsche and as most know these are bad fast cars on the road course tracks.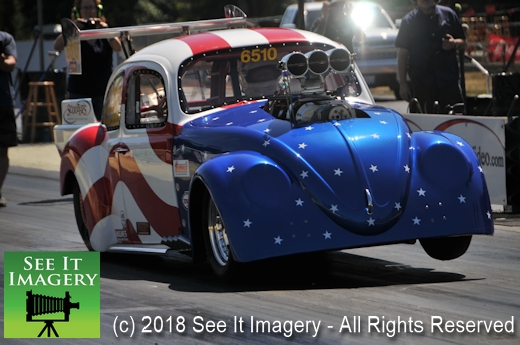 Here again the range of race cars is on display as some of these racers dip into the 10's in the quarter mile.
The winner's from the 4th Annual VW Nationals are Kelly McDonald in Sportsman, Cole Johnson in Pro and John Stevens in Run Tuff.
Lots of great images – click here to go to the photo album.