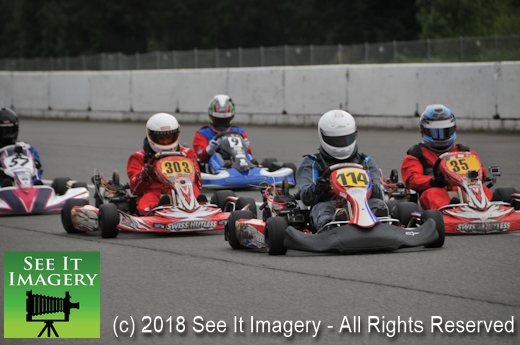 16 June 2018 Kent, WA – The Puget Sound Road Race Association and its group of kart racers came back to Pacific Raceways 2.25 mile track for the first time in seven years.
This fact showed as the paddock area around the ProFormance Racing School building was packed with entries for this race.
A morning of practice on Friday only and a race on Saturday both done by the 4:00 PM curfew as the drag strip had the track after then. With over 20 groups to run under depending on machine you will see some karts the tickle 140 mph down the straight away and that is just "one" inch off the pavement and like a motorcycle you are not attached to the machine.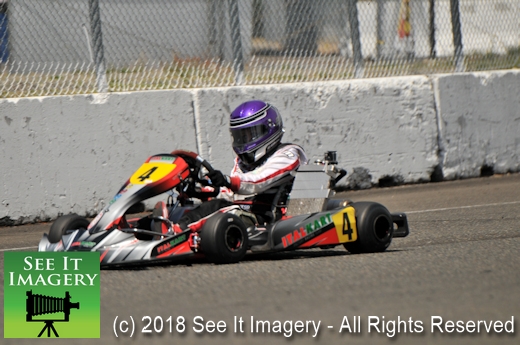 The drafting that is done like NASCAR is gained a lot by an areo-package, here for most of the classes it is the human body and watching them go nose to tail six of seven-long is quite a sight.
Running seven groups with all but one being staggered starts with as many as five classes running at the same time and like the handicapped start in E.T. racing at the end all should be equal.
The list of winners is long so visit the PSRRA site for the list.
Images are broken out into two Albums – CLICK HERE TO GO THE ALBUMS