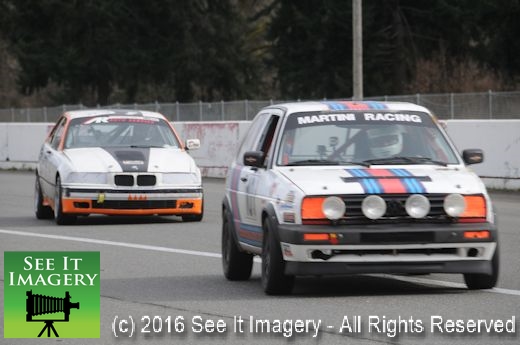 12 & 13 March 2016 Kent, WA – You gotta love this Chump Car race series. All kinds of choices with all kinds of minds working to be unique and yet be reliable enough to last for this once a year endurance race.
Working within the rules that apply to the "common" racer and his wallet vs. the mega bucks is the theme. Transform a $500 beater with all the required "safety" gear into a race ready themed team of drivers and hit many famous race venues for some hard core competition.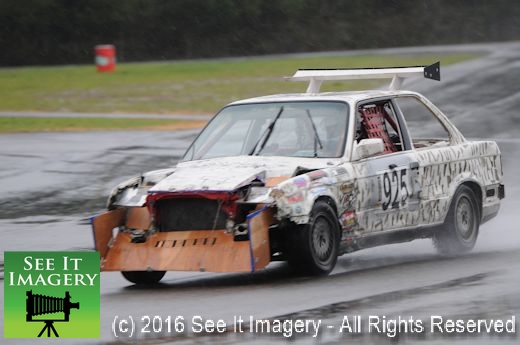 Many a gear head has watched road racing on the tube and thought "I can do that" if I only had the money.
This is your series, check into it, not "a lot" of dollars needed here. The diversity here is as wide as the themes the teams choose. If this has your attention go to the "Chump Car" web site for all the info you need to get started in a fast growing sport.
Two albums worth of images from all over Pacific Raceways road course are now available.  The images are organized into two albums, make sure and look over both of them for the best shots.  As always thank you for your support and purchases!
Chump Car World Series Images from Saturday March 12 –
Chump Car World Series Images from Sunday March 13 –