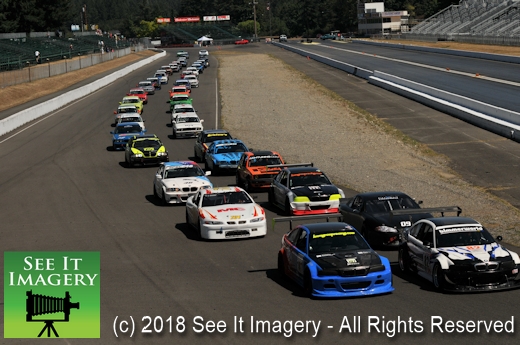 22 July 2018 Kent, WA – Heading into the weekend at Pacific Raceways the IRDC group could say that the 3rd time was the charm. A record number of entries to the race that have not been seen for quite a while filled the grounds with haulers, trailers and motorhomes.
To see 40 plus cars lined up two by two for the start of a race is quite impressive, both in sight and sound. Combine all the classes along with the novice class and you had near 200 trying to qualify on Saturday with group 6 having an even dozen.
You have to think the "nose to tail" and "side by side" racing had to be a blast for the drivers testing their driving skills. No race shop here with spare cars and parts as a lot are one of a kind and crashing it is out of the question.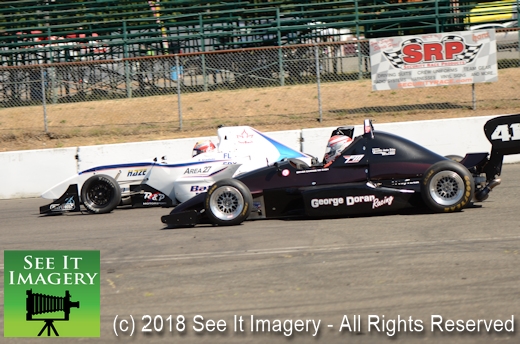 The IRDC is finished for the 2018 season at Pacific but they have more races at other tracks, go to the IRDC website for the schedule and race results from this race.
OVER 1,200 New IMAGES FROM THIS SPECIAL WEEKEND – CLICK HERE TO GO TO THE PHOTOS