07 Apr 2019 Kent, WA – Filling the grounds with cars and people at Pacific Raceways normally comes the first week in August. Coming in second and growing bigger each year is the HondaFest NW. The trio of a car show, lead/follow and drag racing bring the people and vendors to this annual event.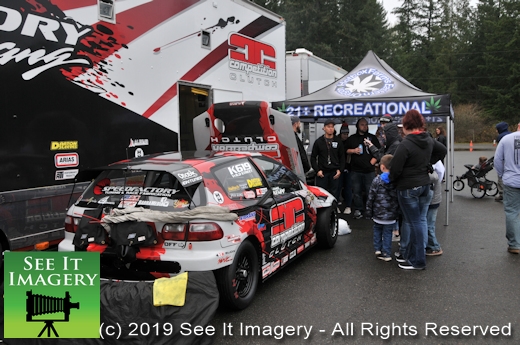 Rows and rows of all kinds of show cars and most all of them daily drivers filled the paddock area as SpeedFactory set up in the middle of the paddock leaving their normal spot as the drag race portion was cancled due to water weepers on the track.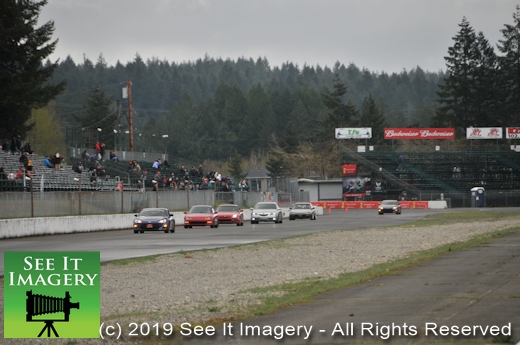 Leading off the day on the 2.25mi. track instructors from ProFormance Racing School do what is called "lead/follow" with a group of three to seven cars. It is 100% follow the leader but that "leader" knows the fastest way around the track.
No fooling around here as the last car in line has a radio and you can't out run it. You get out of the spirit of the day you will be booted out of line, Safety First. For those that follow the "drivers" meeting rules you get to push your car a little more than "normal" driving and doing it "safely".
This part of the day is also growing as 19 sessions of drivers took part with a few doubling up. A great day put together by NWMotiv and Pacific Raceways will again look to grow the program so make a date for next year's event.
Over 350 images of all the action today – click here to go to the photo album.