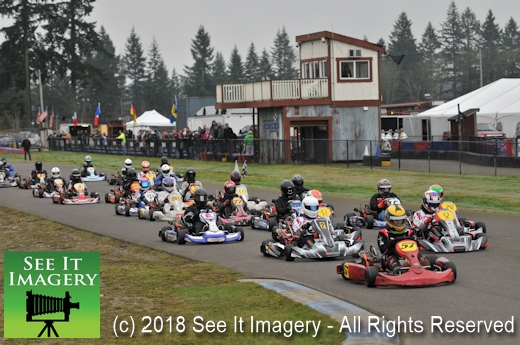 27 Jan 2019 Kent, WA – Packing the grounds with a near record number of entries for a non-paying race produced some great kart racing. Though foggy all day the thing it did best is kept the racing conditions the same thru practice, qualifying and the three-heat race.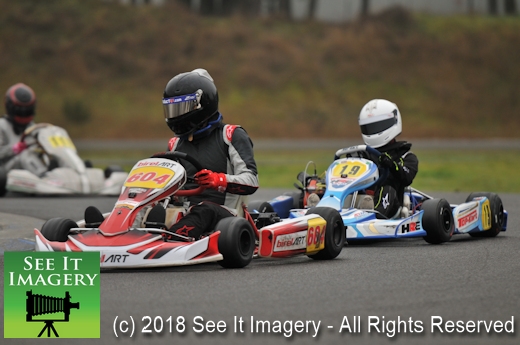 The commonality in the three group 206 class is a Briggs and Stratton crate motor and a minimum weight for each kart then boils down to driving abilities. With colorful badging from the different manufactures and even home built with lap times less than two seconds apart which produces side by side and nose to tail racing around the 0.850 mile track at PGP.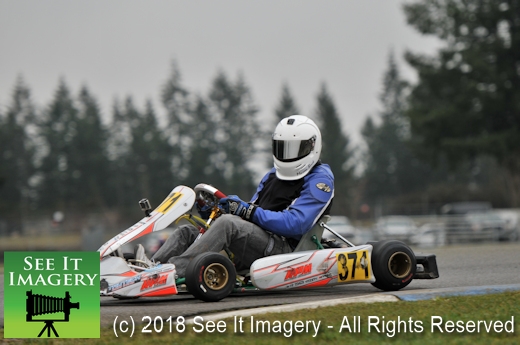 In the main final the fastest lap came from the second place kart trying to chase down the winner was 1:09.967. Not bad time there now let this sink in, the fastest lap in the Jr. class also the second place finisher trying to chase down the winner turned in a lap of 1:09.305.
Also, to note the Jr. winner turned in a faster lap time then the winner of the main. You gotta watch the next generation coming up as they soak it all in with youthful enthusiasm.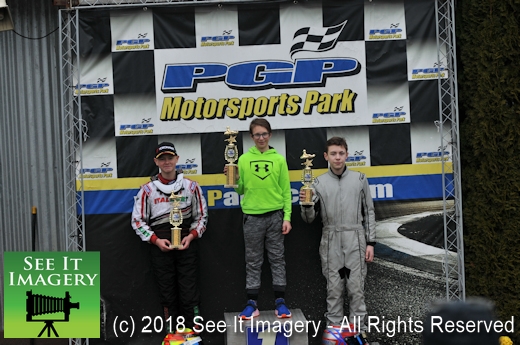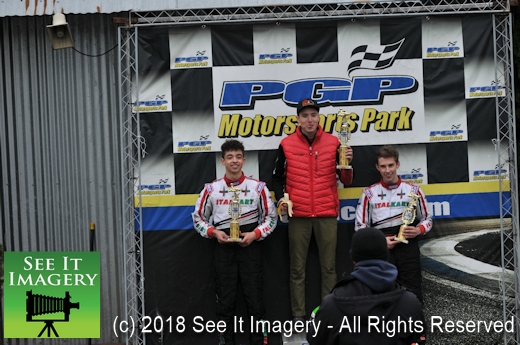 Get on the internet and find PGP Motorsports Park and join in on the fun. The Jr. winner was Trey Amzen and the main was Kevin Janders with William Evans in the Heavy class.
Over 400 Images are now available – click here to go to the photo album.