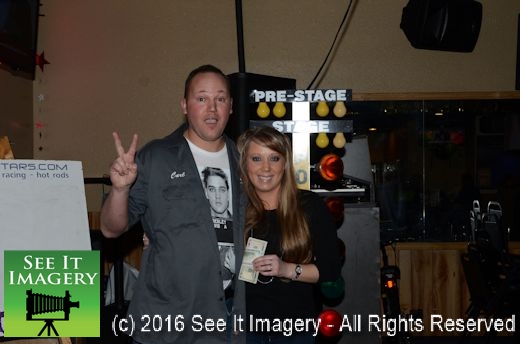 12 March 2016 Kent, WA –  The Winter Practice Tree Series keeps growing. The shift to The Sports Page set in motion the combination of good food and spirits with the competitive nature of drag racers, and it's a lot of fun too!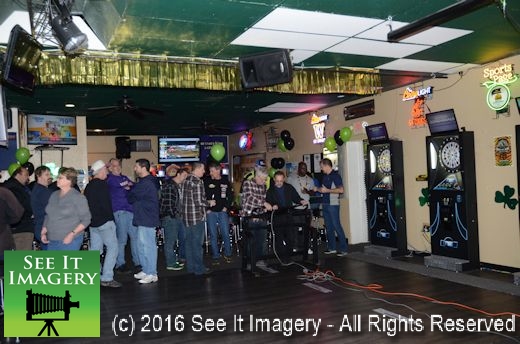 Reaction to the tree is the ongoing challenge to cut that perfect light. Bragging no matter where starts with cutting a good light. Staying in shape to do so is that muscle memory gained from practicing, like anything you want to get better at it's what you do. Many a racer has the hand held practice device to stay in tune but that's by yourself, to stand next to someone to do the same adds that competitive edge to beat the other person in the lane.
Next up the real thing as the shift now goes to the track as the season is on the horizon with one important fact that will be missing and that is "no" drinking and racing that "is" legal for The Winter Practice Tree Series.
In the final race Jim Mabry took the practice tree and Amanda Jackson claimed the Pro Tree event. Absent from the final event do to a previous engagement Carl Thorsett is the overall winner this year.
Till the next Practice Tree have a wonderful season of racing.
Images are now available – click here to go to the album.