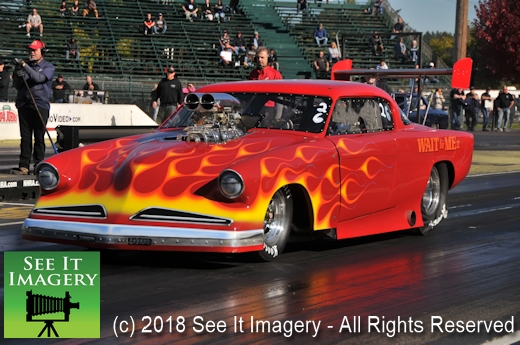 13 Oct 2018 Kent, WA – The West Coast Grudge Series ended their 2018 season with a bonus day of racing. The last date was added after the last race was rained out and it turned out to be a great move for the racers and spectators alike.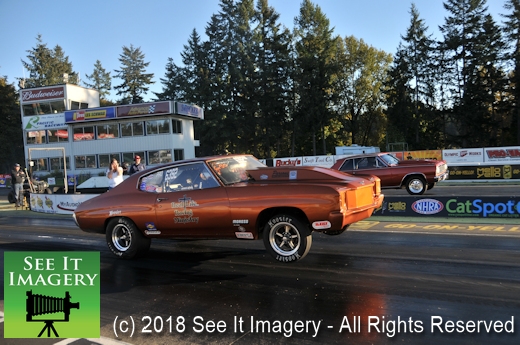 Pairing up with a test and tune date already on the docket brought over 200 entries eager to hit the instant green and 1/8th mile distance, and many hit speeds over 150 mph.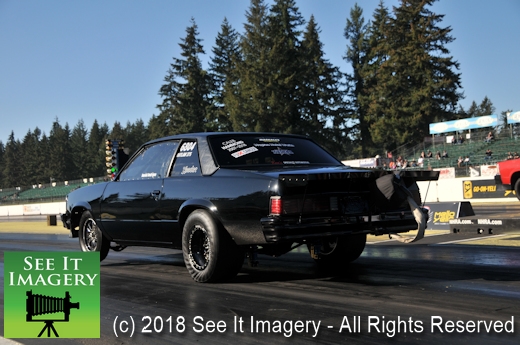 A huge thing for the series is the spectators that come out and watch these wicked machines do battle – the stands filled with more people than all the previous dates put together, it was great to see that and I am sure that the great weather that "Mother Nature" provided helped.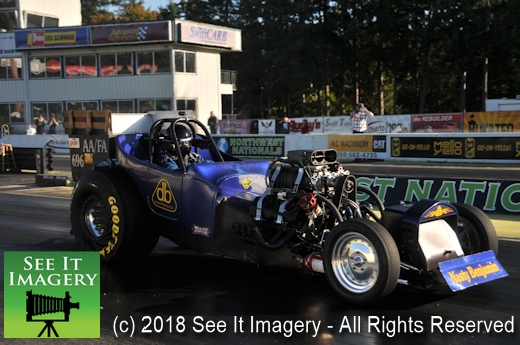 To all those involved in bringing this series to the northwest, Congrats to all your hard earned efforts and a job well done. From an idea born from Mike Bader and Dave Stolz and grabbed by the horns, Willy Peterson and his gang have built a series that will continue to evolve as the years go by.
We will see more and more bad fast cars and trucks to the Northwest and "Instant Green" racing.
Over 500 great images of these amazing cars are now available – click here to go to the photo album.  As always thank you for your support and purchases!!
WINNERS
Mike Thielen in Outlaw 10.5
Daniel Rodrique in Skinny
Dan Hermann in Stick
Eric McLaughlin in 6.50
Kenny O,Keefe in 7.50
Brad Craig in the 8.50 class