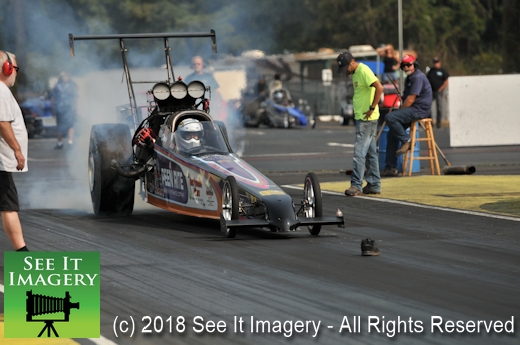 19 Aug 2018 Kent, WA – A Test & Tune, Qualifying, and great racing was the formula for a four-day weekend in which just shy of 350 entries attempted to end up with a little gold statue they call a "WALLY" at Pacific Raceways this past weekend.
Weather could not have been better for racers and spectators alike though it was a little warm for the finals that finished just ahead of a smoke bank from a nearby fire.
On a funny note Chris Demke started the weekend pushing a "shoe" 300 feet down the track leaving it there for all to see and a track worker to go and retrieve.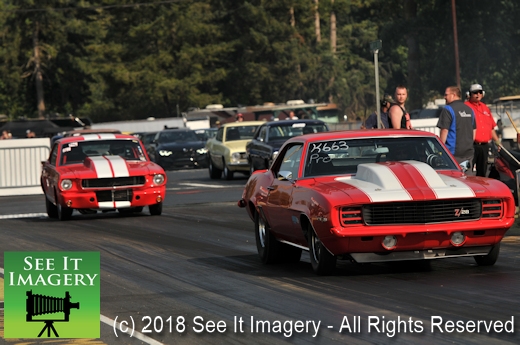 Chris Marshall showed big performance by earning "Wally's" from both the "Nationals" and the "Divisional" events at Pacific Raceways, and always-a-threat local racers Jeff Lane and Jody Lang added to a long list of "WALLY" wins.
Three days of great racing resulted in over 1,900 images available – click here to go to the photo albums.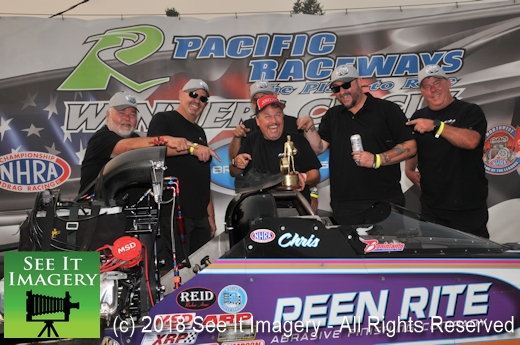 FRIDAY NIGHT SHOOTOUT WINNERS
Chris Thode in Top Comp
Tanner Theobald in Super Comp
Aaron Kinard in Super Gas
Jess Dale in Super Street
"WALLY" LODRS WINNERS
TAD – Chris Demke
TAF – Chris Marshall
Comp – Jeff Lane
Super Stock – Jody Lang
Stock – Norm Webber
TS – Doug Crumlich
TD – Mark Campbell
SC – Aaron Kinard
SG – Rob Willis
SS – Gary Ericksen
SM – Miles Hauer
SP – Parker Theobald
Pro- Dustin Ward