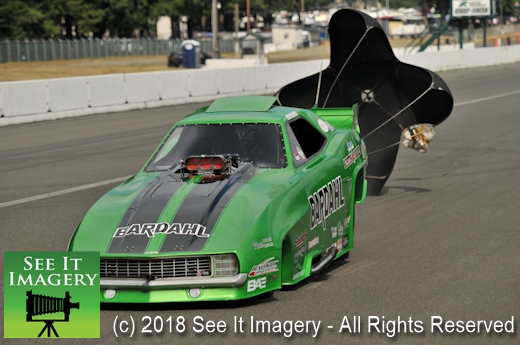 07 July 2018 Kent, WA –  It was a packed line up on the schedule today with the rain-out qualifying scrubbing the first round, with at least three rows of haulers toting those funny cars somewhat harking back to the 64 funny car days of the past.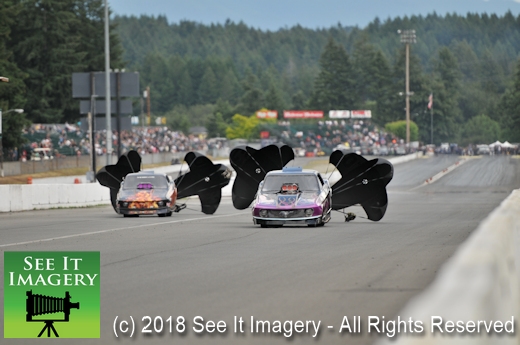 Northwest legends Bill Doner and Bucky Austin lead the way and their past connections with the funny car shows in mind they put together a program that those who witnessed those days and the "nitro" junkies of today totally enjoyed.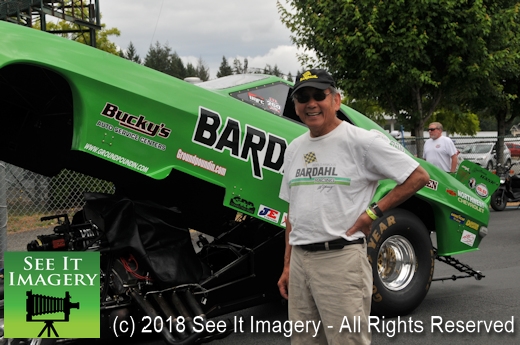 In between the funny cars the Swift Tool Series class racers enjoying a great sunny day of racing picking up points towards the E.T. Finals to be held Labor Day weekend in Boise. Round after round they went until the little bugger "Murphy" showed up and as we all know his monkey wrench has many sizes.
Working against the curfew, the scramble was on to get as many rounds in for the Swift racers and the UNFC finals completed.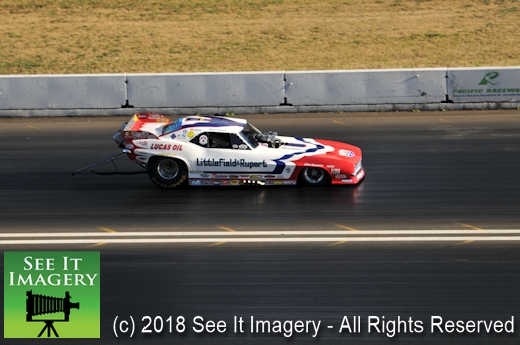 When the time clock ran out these classes finished, Dawsin Ridge in Jr. Storm, Dustin Ridge in Jr. Thunder, Jordan "JoJo" Dooley in Jr. Lightning, Trenton smith in Jr. Street and the big winner and unbeaten this season in UNFC Bobby Cottrell left second but finished first over Jason Rupert.
The unfinished Swift racers will finish their race the next day.
Over 500 images, including great shots from the top end are now available – click here to go to the photo album.