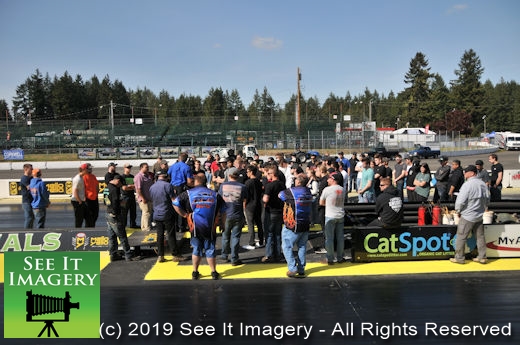 03 May 2019 Kent, WA – A long lasting and annual event each spring that brings together students from all around the Puget Sound area to gain the bragging rights as "High School Champion" at the drag strip is the 49th Annual Cornwell Tools All High School Drags.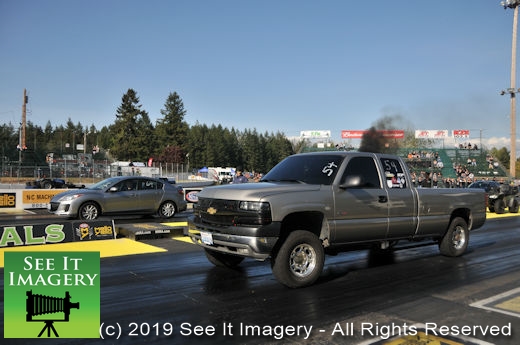 The added bonus to becoming the sole survivor is the chance to race against a "Top Fuel" driver during the "Nationals" held the first week in Aug. Not to be intimidated by the thought of that race because in the past the HS champ has taken out the "PRO" in front of a packed house.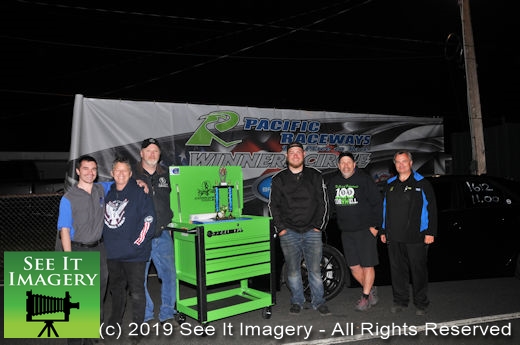 In addition to that the winner takes home a "Cornwell" tool box loaded with all the basic tools needed for working on your ride. Music, food, drag racing and always the burnout contest equals just a bunch of fun for all the students and "Alumni" that attend this annual event.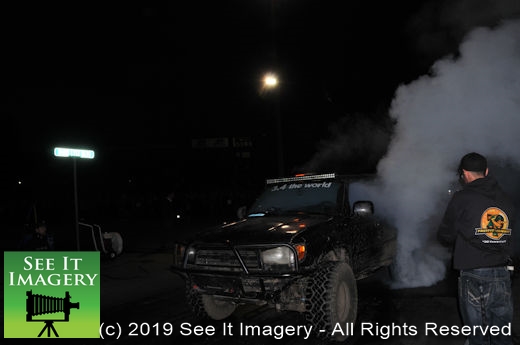 A little bonus to all those attending Kim Parker brought out her dragster and made a few passes along with Ryan Hayward in his red Corvette making passes down the track.
Taking home the alumni win was Dalton Miller and the high school winner from Bonney Lake was Brandon Yokum.
It was another great high school drags in the books and number 50 coming up next year, should be a good one, see you then.
Lots of great images are now available – click on the link to go to the photo album.