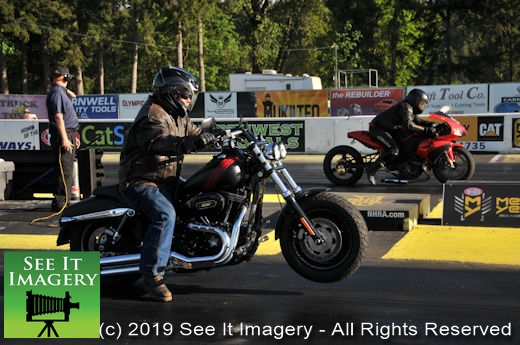 08 May 2019 Kent, WA – Back again to Pacific Raceways drag strip for some mid-week motorcycle racing sponsored by Olympic Ironworks Motorcycle.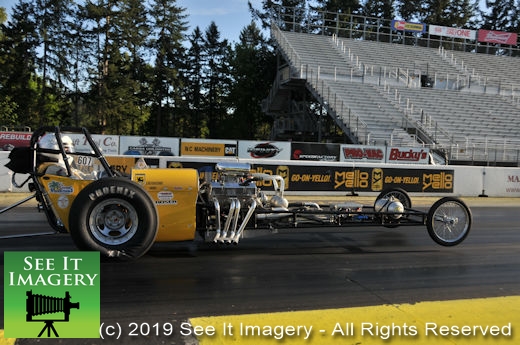 Mother Nature again kept away the bad weather with comfortable 70's and sunshine. Combining a test and tune with the bikes kept the lanes packed with cars ready to test the track bite.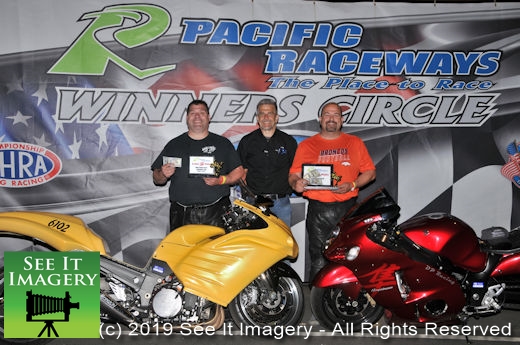 This night sixteen riders contested for the top spot for their season opener with Tom Misfeldt getting the win over Jim Were.
Images are now available – click here to go to the photo album.
The next PRDC race is May 29th.