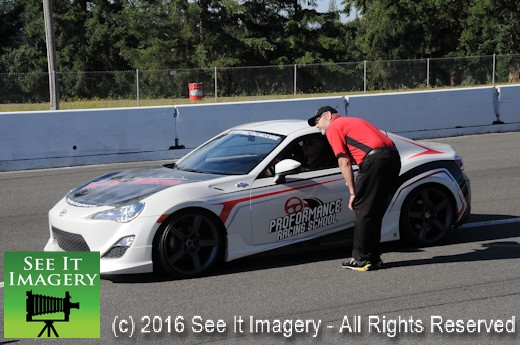 27 July 2016 Kent, WA – The action at Pacific Raceways today was those taking the next step in the process towards a license to take part in racing on the tracks in the U.S. If you would like to participate in SCCA, IRDC along with other's you need to go thru a school to learn what it takes to do so. ProFormance Racing School is one of the best that offer this type of schooling in the northwest.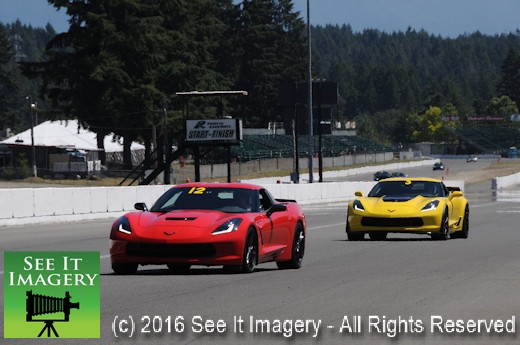 After going thru the Novice Only class the students that have the thoughts of or just a bucket list jump into the more intense teaching in the classroom then put it into practice on the track. With an instructor by your side talking and teaching via a radio connection guide you around the track refining what you are doing, right or wrong.
By the end of the day the students are running some pretty good times showing that they have learned and put to practice what the instructors refined. The other end of the school is that once completed you will be a better driver on the hi-ways and bi-ways as you travel thru life.
If interested contact ProFormance Racing School for info.
Images from all the action today are now online.  Click here to go to the photo album.