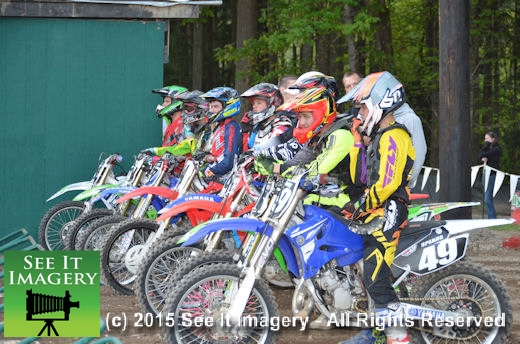 01 May 2015 Kent, WA – Let the riding begin! And begin it did. Nearly 300 riders showed up for the opening of the 2015 Friday night series. With a number of the riders taking part in the Wednesday practice session they had to have had an edge on the riders that did not.
The track and its new layout look fast. New jumps, twists and turns to test the best riders and a challenge for the new ones. With way more spectators than riders the cheering could be heard as the motos went on – and the line for food was pretty deep at times. If the crowd gathered at the track tonight is any indication the Friday night series this year should be packed with fun.
Images of all the riders are now available – click here to go to the album to make selections and purchases.
SAMPLES