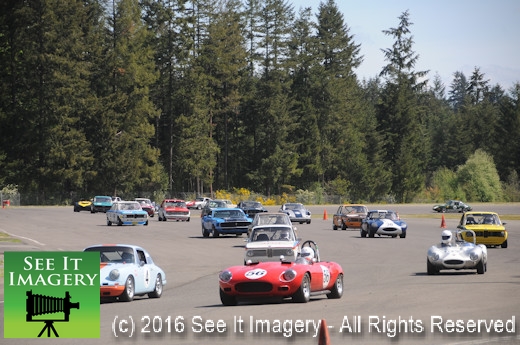 01 May 2016 Kent, WA – Spring is in the air when the fine and some pretty expensive rare autos converge on Pacific Raceways. The American and European race cars that take part in the SOVREN races are quite a sight, and the sounds were fantastic of what racing in the past was like.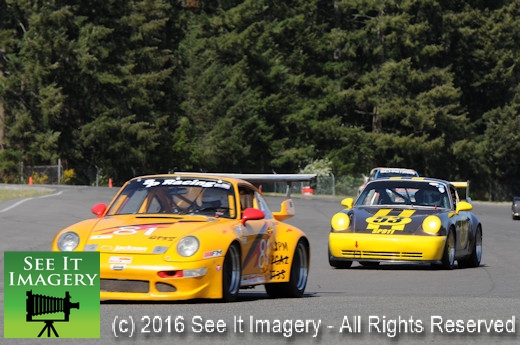 Walking the pits to get a closer look at these vintage cars and the care that the owner's give can only be appreciated by watching them. Their baby or pride and joy are as evident as the love that is given to their children. Yes, these machines are raced and driven as back in the day but with great care not to bring any harm to them or their competitors, as I mentioned these are rare and quite pricey.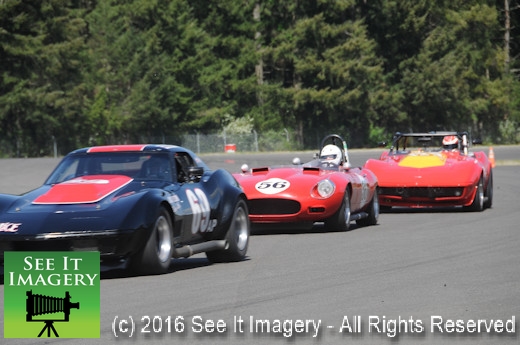 Check out the SOVREN web site for racing in the northwest and the next event at Pacific Raceways over the 4th. Of July weekend.
The images are broken out into two albums, one for each day of activity.
For Images From April 30th, 2016 – Click Here
For Images From May 1st, 2016 – Click Here